Giovanni Sagristani, 38, and his friends were in the El Pastor restaurant on Stoney Street when one of the attackers came in and stabbed a woman in the chest.
"He came in shouting and just stabbed her," he said.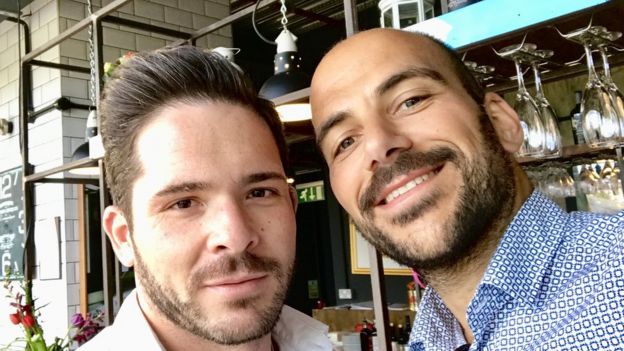 Mr Sagristani's partner Carlos Pinto, 33 – who works as a critical care nurse in London – attended to the woman, with the help of his friend, another nurse.
"They took some ice and cloths and tried to stop the bleeding. She lost half a litre of blood in the beginning. He was keeping pressure on the wound," Mr Sagristani